Magazine Feature : Designer's Concept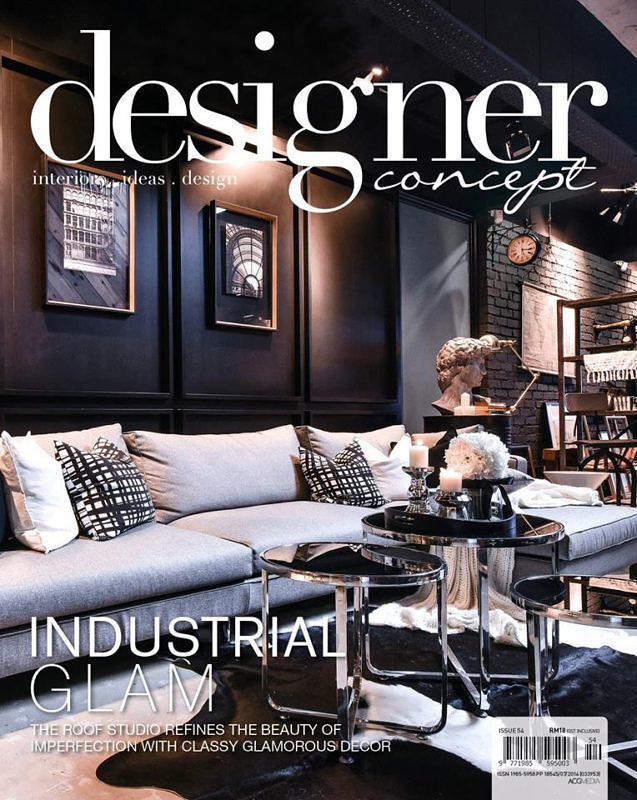 Headline: 艺术成就唯美家居 / Home Artistry
Standfirst:
生活与艺术有着无可切割的纽带。artpainting.com.my为现代家居带来可提升室内设计风格的画饰,藉此展现个人品味。
Art has always been an indispensable form of expression for the human race since its existence. Honouring that tradition, Artpainting.com.my is offering modern consumers the opportunity to express their individuality through art.
—
装饰画成为了现代家居的主要环节,而精品酒店和主题食肆的蓬勃发展更是大大促成了装饰画的流行。artpainting.com.my不像一般的传统艺术画廊,创办人Angelica利用网络作为主要的推广和销售平台,以大众化的价格让所有人都可负担精美画饰。然而,大众化的价格丝毫不降低画饰的品质和水准。artpainting.com.my的上千幅作品皆是公司的内部设计师和国外设计师的精心杰作,而店家也承诺会在每个季度增添上百幅新作,消费者只需自行选择心属的尺寸、画饰质感和边框,即可拥有一副理想的画饰。
Art painting plays a huge role in distinguishing personal taste and social status in homes and other spaces throughout the history of human civilisation. Today, art paintings are commonly used as great finishing touches in homes, hotels and thematic food outlets. Riding on the wave of customisation, Artprinting.com.my offers consumers selections of art paintings that mirror their individuality. Differing from conventional art galleries, founder Angelica decided to digitise Artpainting.com.my by prioritising its online store. As a result, the company is capable of supplying vast varieties of art paintings at a comfortable price range without sacrificing on quality. On top of that, Artpainting.com.my works closely with its in-house designers and international artists to produce artistic and intriguing art paintings as it plans to continue adding hundreds of new artworks into its collections every year. Consumers can easily customise their favourite art painting by simply selecting your ideal painting size, print type and frame colour.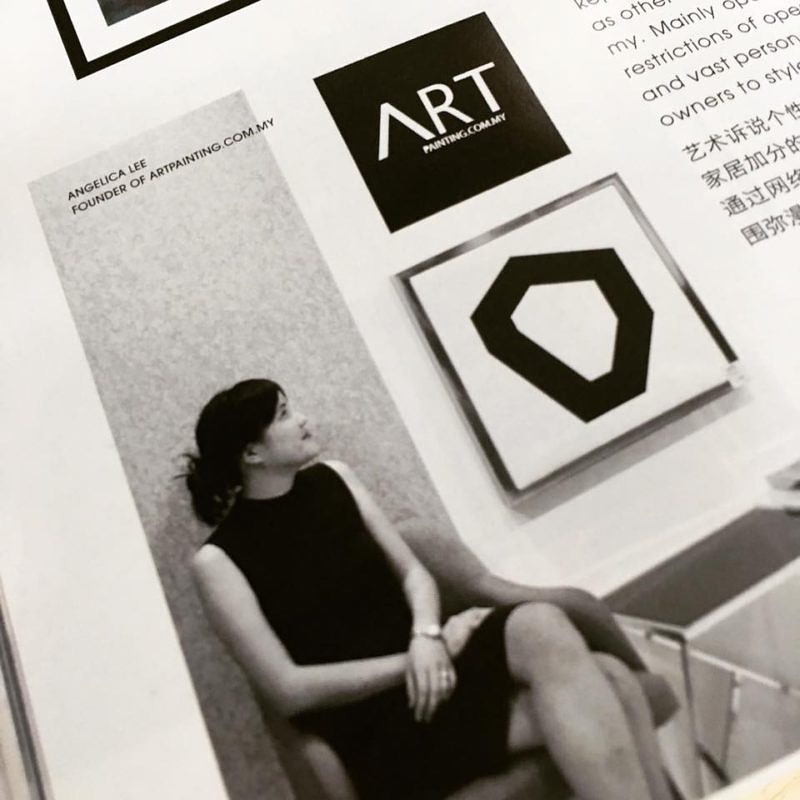 artpainting.com.my结合了台湾材质和韩国的优质打印技术,先将图案打印在客户所选的材质上再上框,这不仅大大降低了画饰的成本,还可让画饰的颜色得以保留至少十年之久。至于画饰的质地,artpainting.com.my共有两种材质供选择——高素质纺布和亚克力Eco Panel。来自台湾的高素质纺布达到了博物馆级的展示标准;而同是来自台湾的亚克力Eco Panel除了达到环保标准以外,还十分轻盈坚硬,配合先进的印刷科技让画饰展现优质的像素和卓越的视觉效果。倘若客户喜爱闪亮的表面,artpainting.com.my还可在亚克力Eco Panel上添加一层玻璃,出色且生动。
Using advanced Korean printing technique, Artpainting.com.my will proceed to print out the selected artwork onto quality canvas materials from Taiwan before sealing it into a frame, which greatly reduces the cost of each art painting. Additionally, the colour quality of the art paintings will not deteriorate for at least 10 years, ensuring that they look like brand new. Consumers are also offered the option of selecting between two materials – a high quality poly-cotton blend matte canvas and acrylic Eco Panel. Imported from Taiwan, the poly-cotton blend matte canvas shares the same specs as the canvases used in museum exhibitions. As its name suggests, the Eco Panel is engineered to be environmentally friendly and extremely sturdy. For an extra glossy finishing, Artpainting.com.my can also add a layer of protective glass on top of the Eco Panel.
除了画饰的质感以外,artpainting.com.my还提供了不同的边框选择。三种厚度和黑、白、金、银四种颜色的边框选择,完美搭配不同的画饰尺寸和室内风格。倘若客户需要特别的厚度和色彩的边框,店家也可以尽量配合打造。值得一提的是,artpainting.com.my是全马首家推出铝制画框的品牌,防水防锈的之余也十分轻盈,不必忧虑墙面承受过分的重量。
The customisation doesn't just stop there. Consumers could specify their favourite frame, choosing between three types of frame thickness and colour choices between Gold, Black, White or Silver. On another note, Artpainting.com.my is the first brand in the country to offer frames made from aluminium, which is water and rust-resistant as well as being extremely light in weight.
—
艺术诉说个性,展现个人品味。Angelica虽从事门窗生意多年,却同时也深信艺术的情感是为家居加分的主要元素,而这信念也促成了artpainting.com.my的创立。artpainting.com.my通过网络的力量推广并销售家居画饰。广泛的的选择、专属的定制服务和公道的价格让艺术氛围弥漫家居空间。
Art is all about expressing our individuality and showcasing our personal taste. Coming from a background of producing doors and windows, Angelica has always kept in touch with her artistic persona. Believing that artistry is just as important as any other aspects in home designs, she decided to establish Artpainting.com.my. Mainly operated through its online store, Artpainting.com.my has surpassed restrictions of operating a physical store as it offers consumers exclusive services and vast personalised artworks at an attractively affordable price, allowing owners to style up spaces according to their personal tastes.
Angelica Lee
Founder of artpainting.com.my
—